Our Style & Approach To Weddings
Our Style
Style is often hard to define, in some ways it can change from wedding to wedding, it ebbs and flows with the inspiration around. Our work is a reflection of our own personalities: a thrill for dramatic landscapes and a sense of adventure mixed with searching for those delicate touches, genuine moments of connection and edited in a warm way. We love to capture the overall atmosphere of a wedding, and this is where our storytelling aspect comes in;
We love to take imagery that allows a viewer to relate to the emotions of the day, to imagine the sounds and smells of the day, to feel the energy picking up when the party starts and to get a little emotional with the couple say 'I do'. It's about a journey, your journey, and from the first image, to the very last, every photo, every frame, should conjure up a memory from that day.
We always bring an informal approach, and where we can we will camouflage ourselves amongst the guests but we are far from adhering to a purist documentary style. We have no concern with moving you a little, bringing you into the light or putting you in position and giving you a little prod to make each other laugh. I'll happily sum this up as 'manufactured naturalness' but you'll be surprised how much fun you'll have and how it becomes second nature.
But in order to break it down & what 'Our Style' actually means, it may be a tad easier to explain how we work on the actual day.
Tara & Sam's Devon hand-fasting wedding day is a perfect example of the most relaxed day with so many natural details in the surroundings they chose.
For the full blog; Check it out here.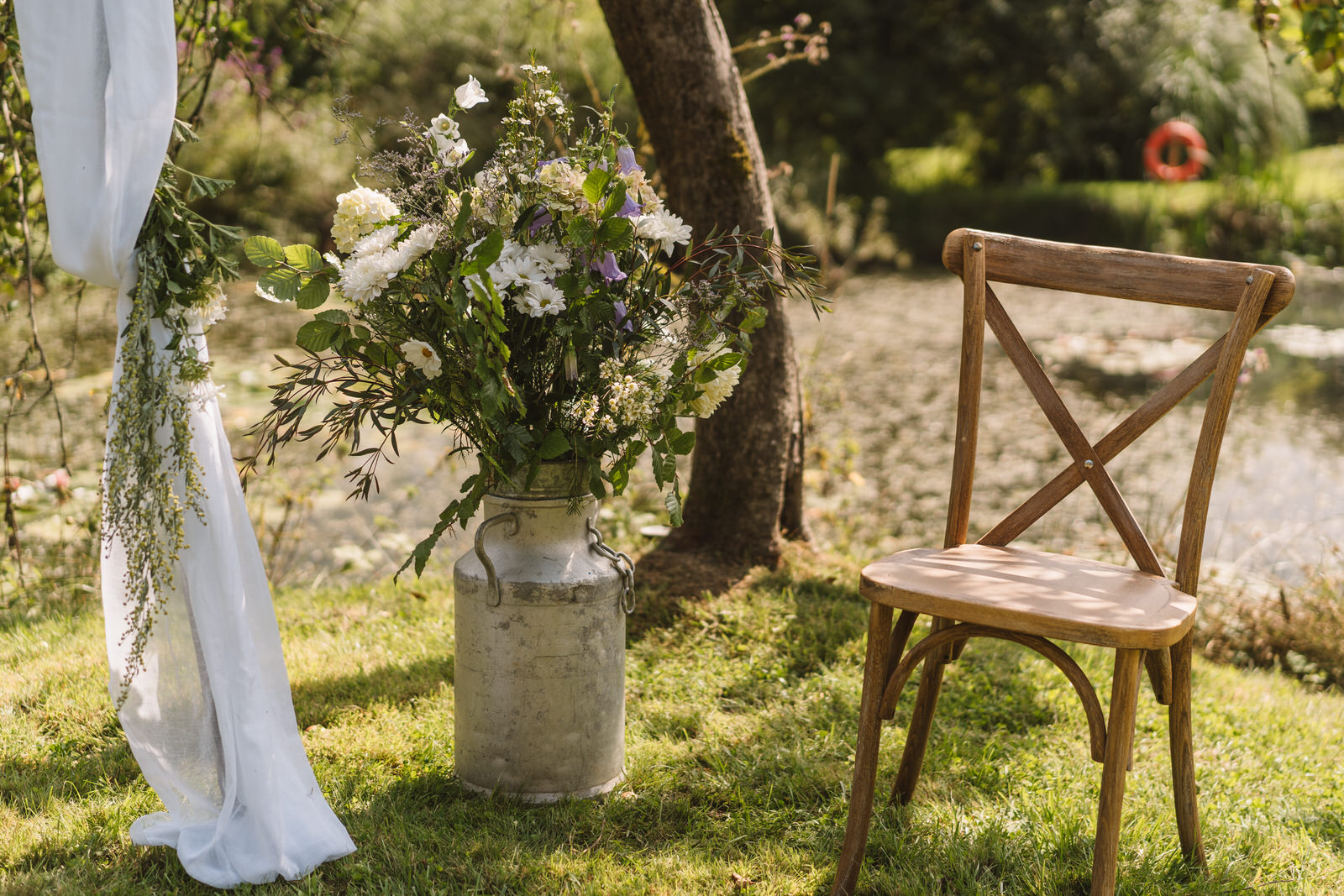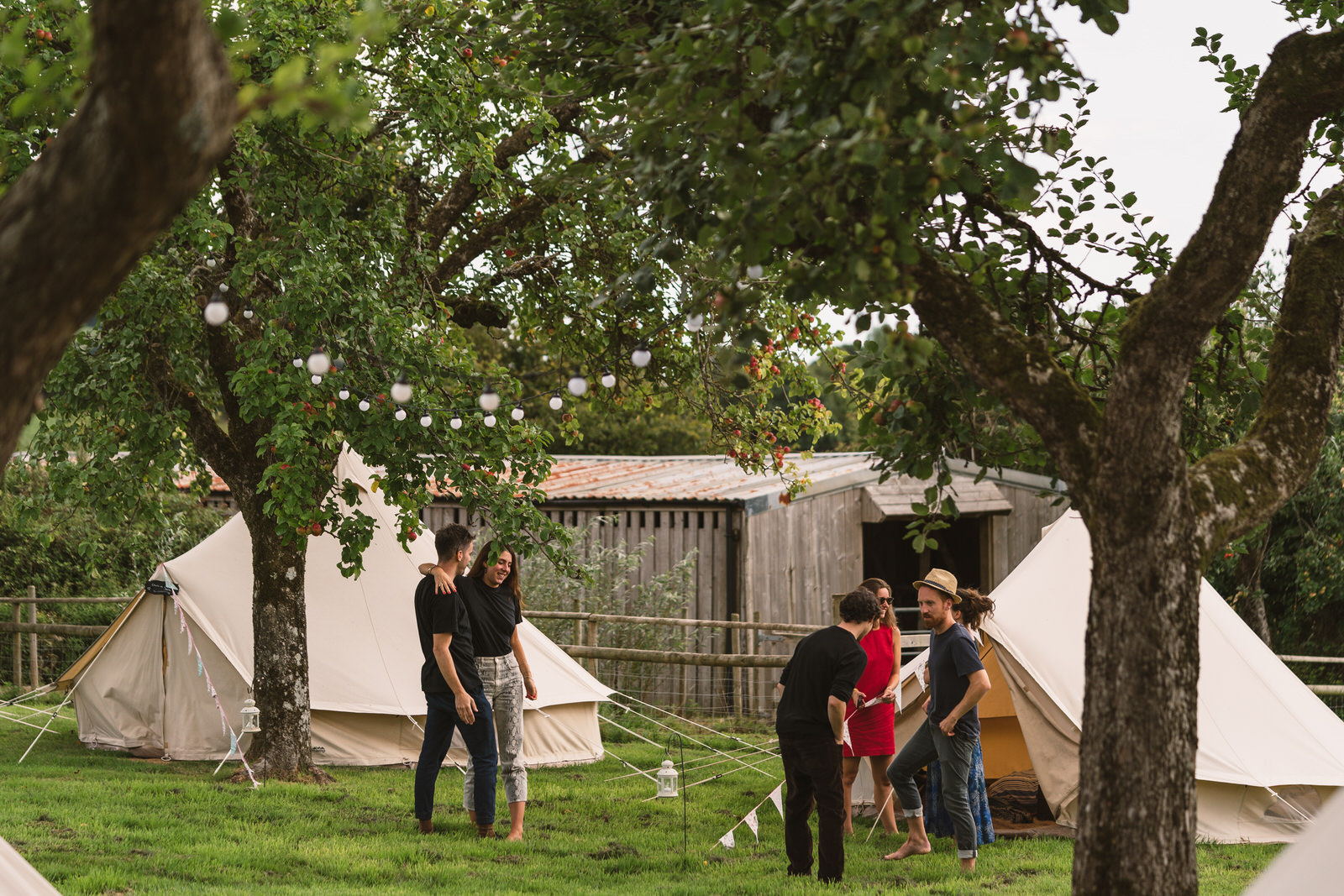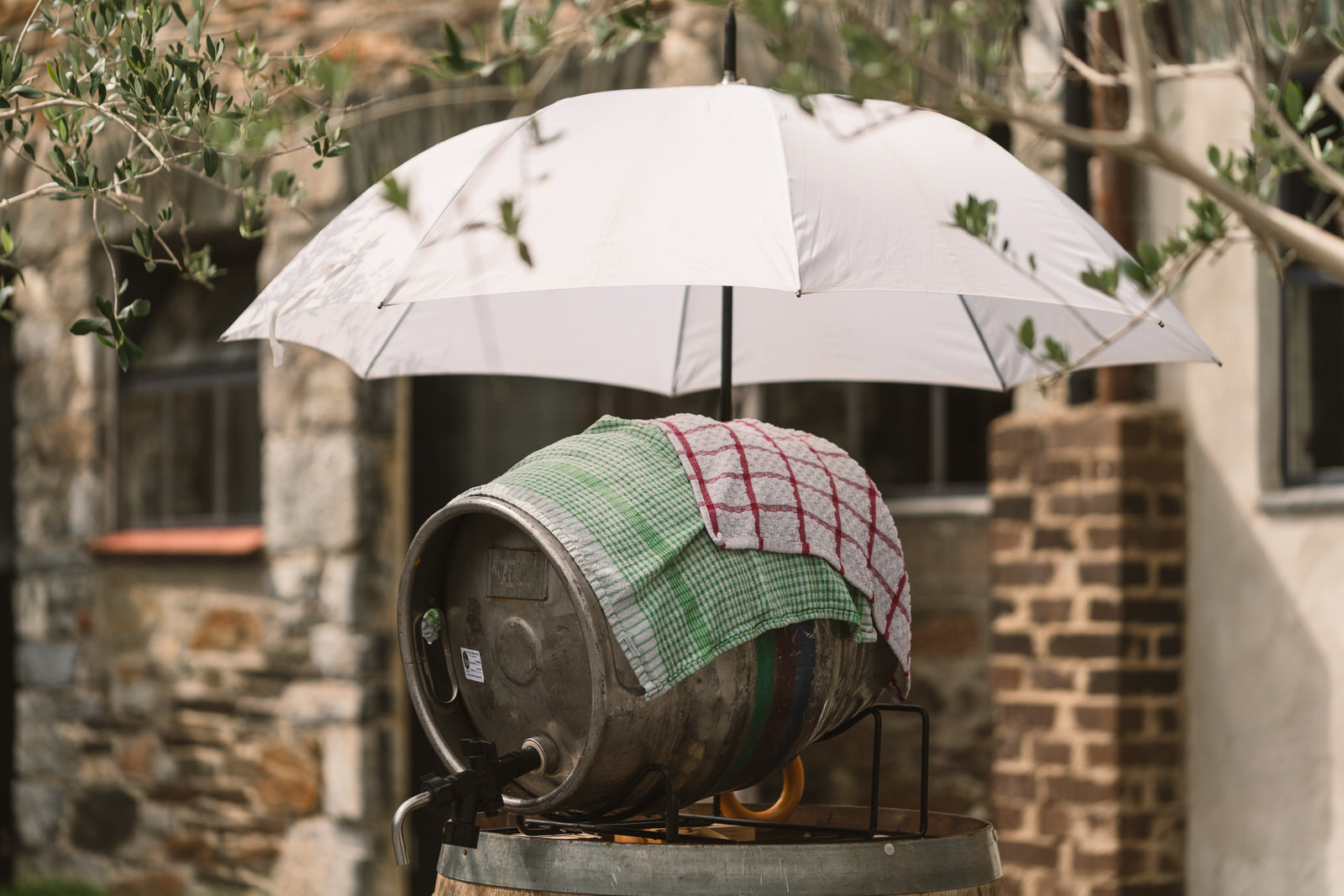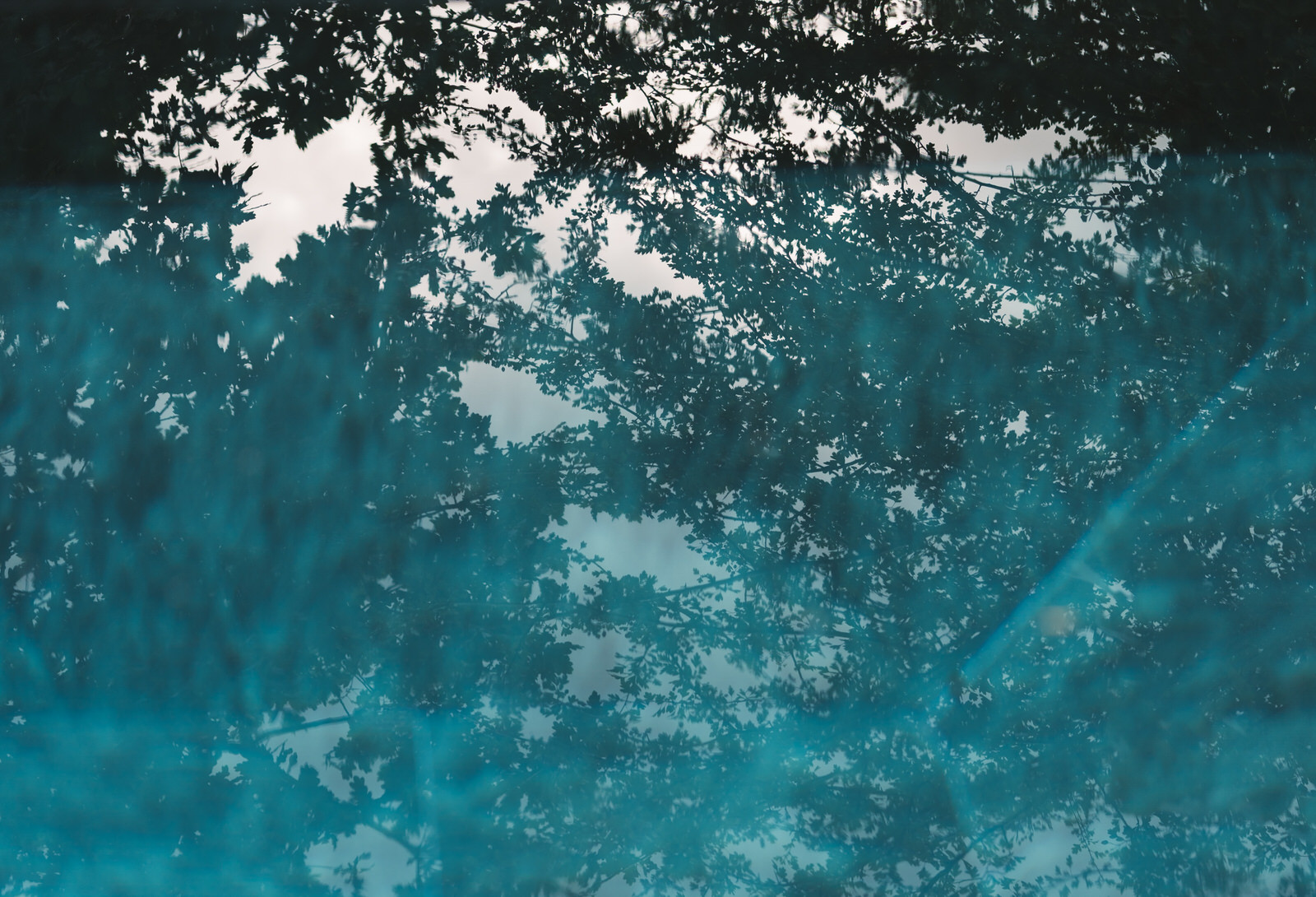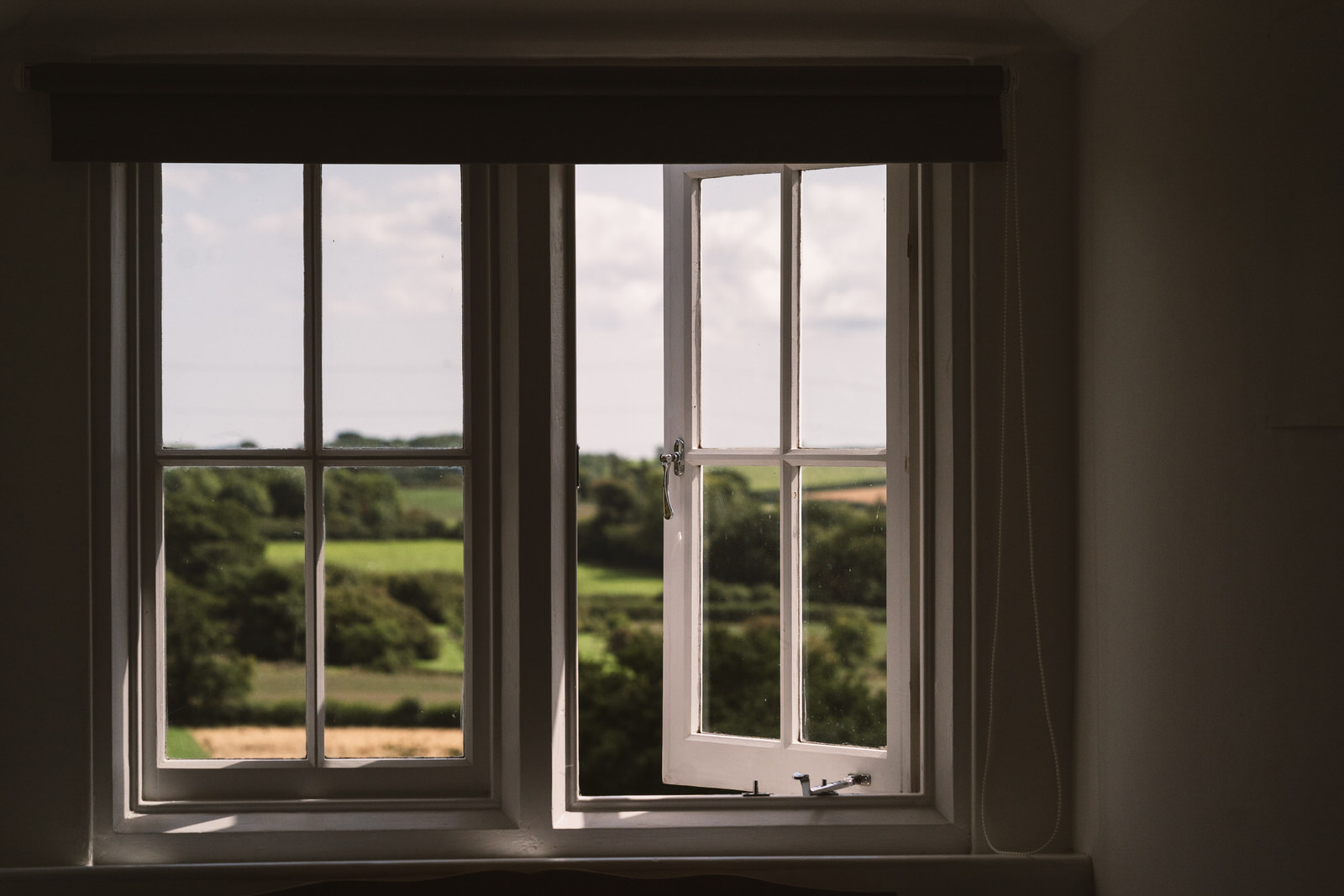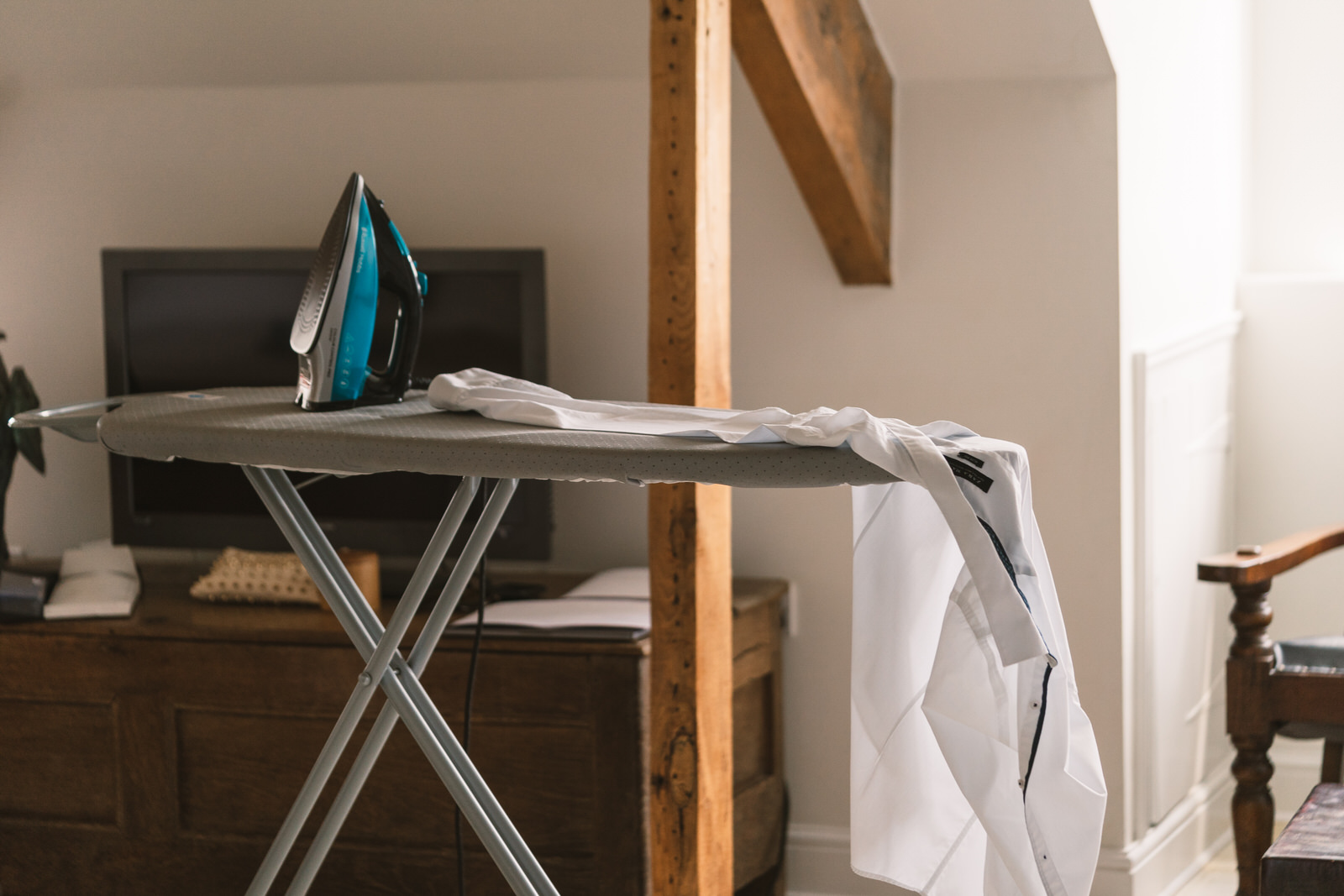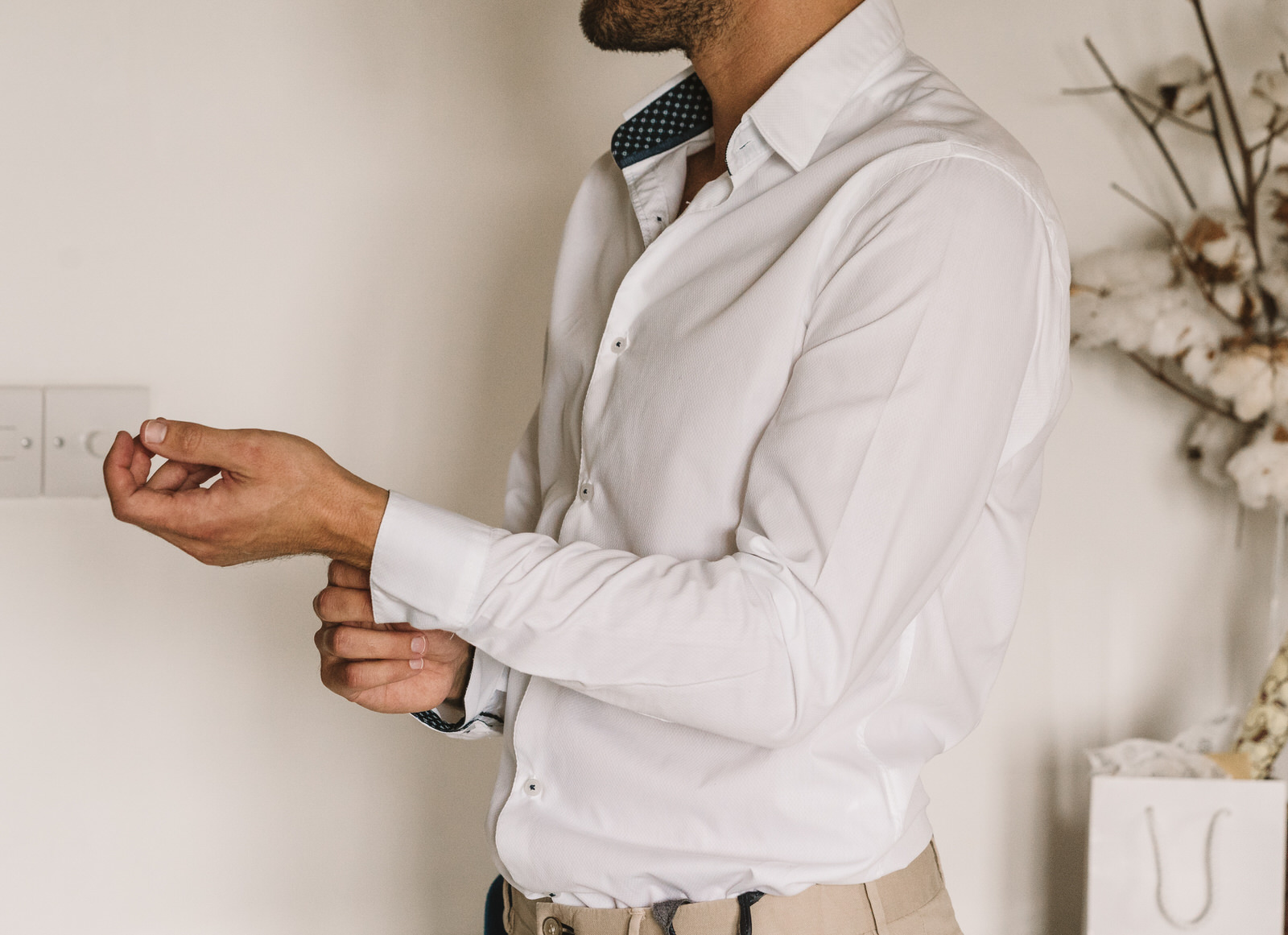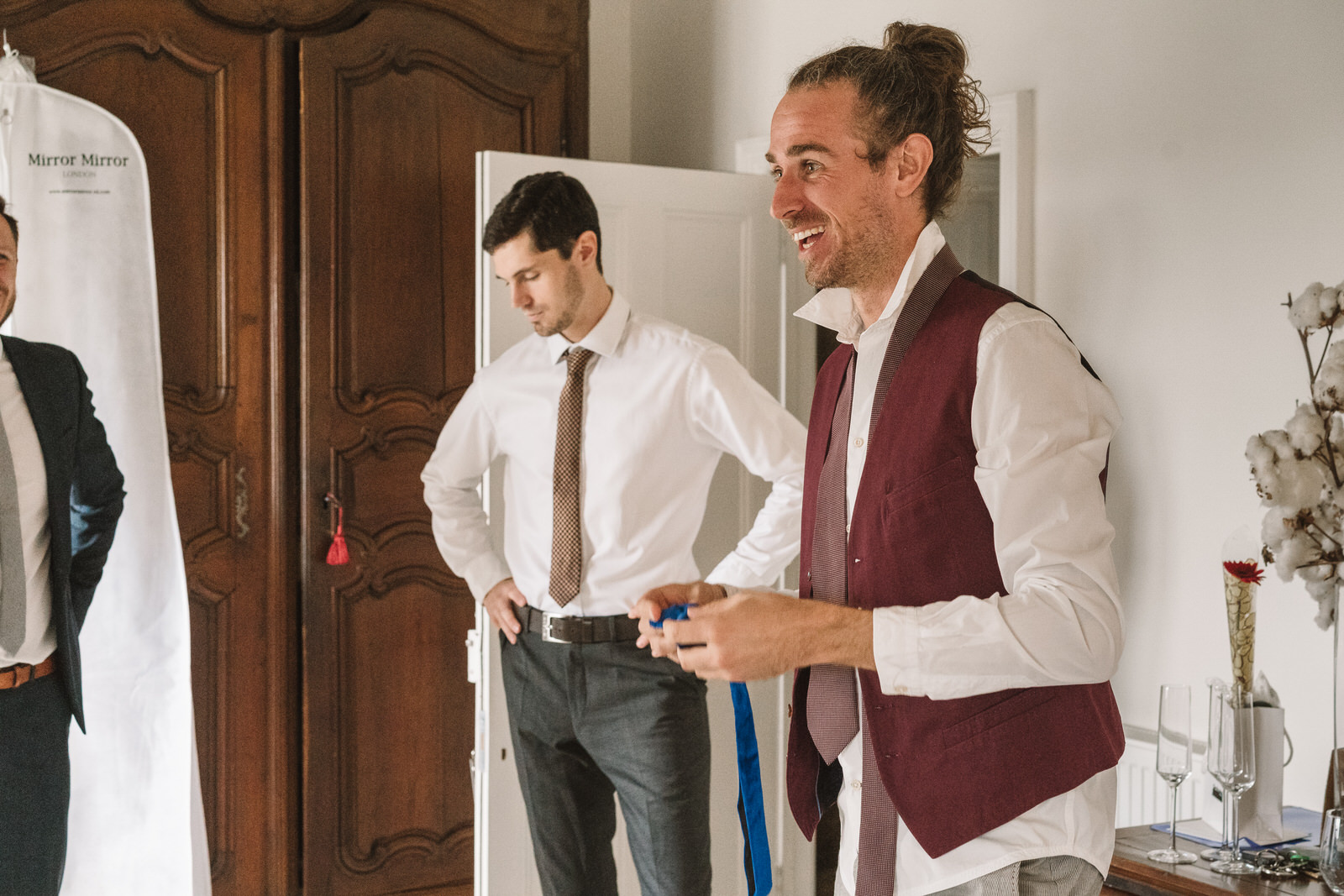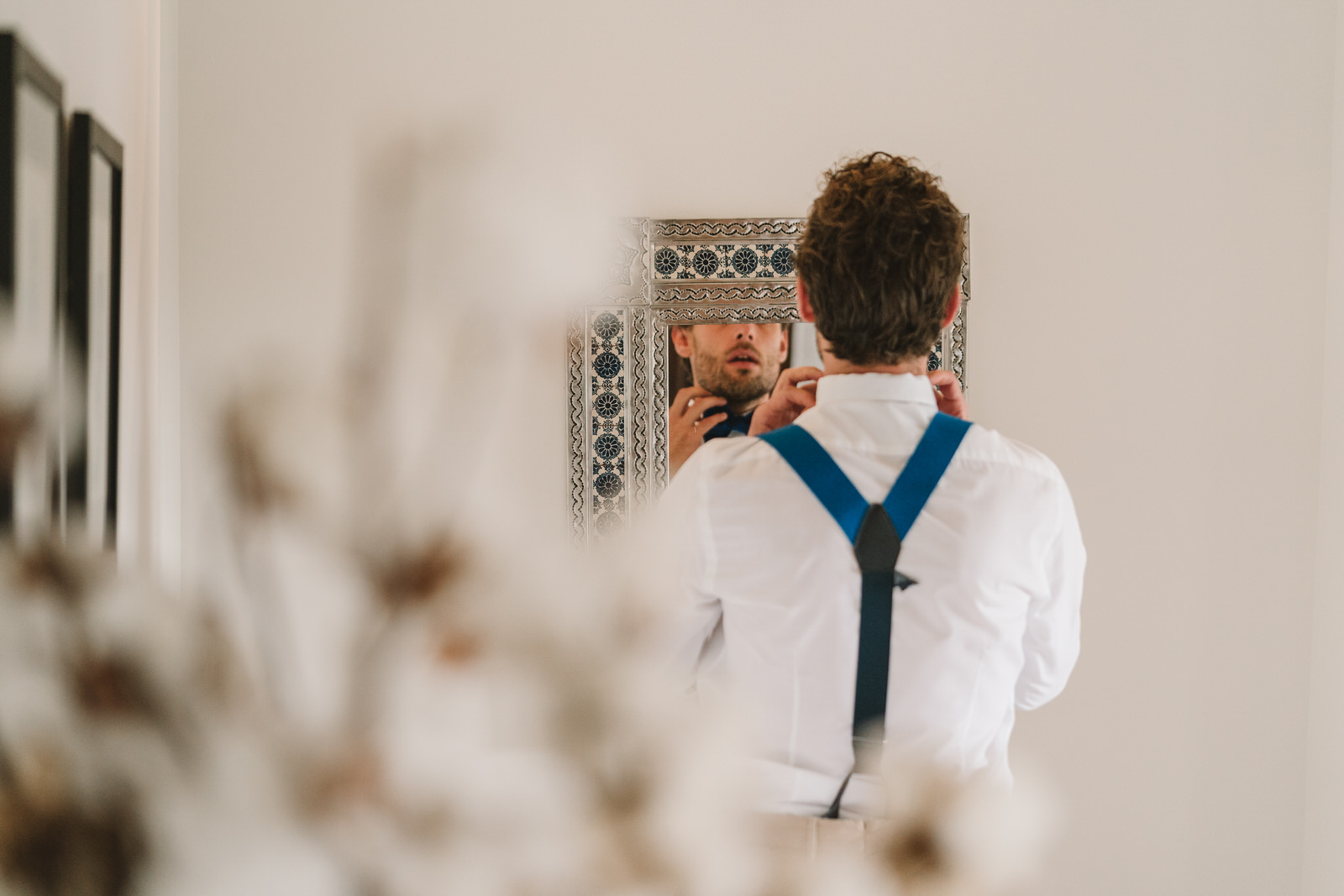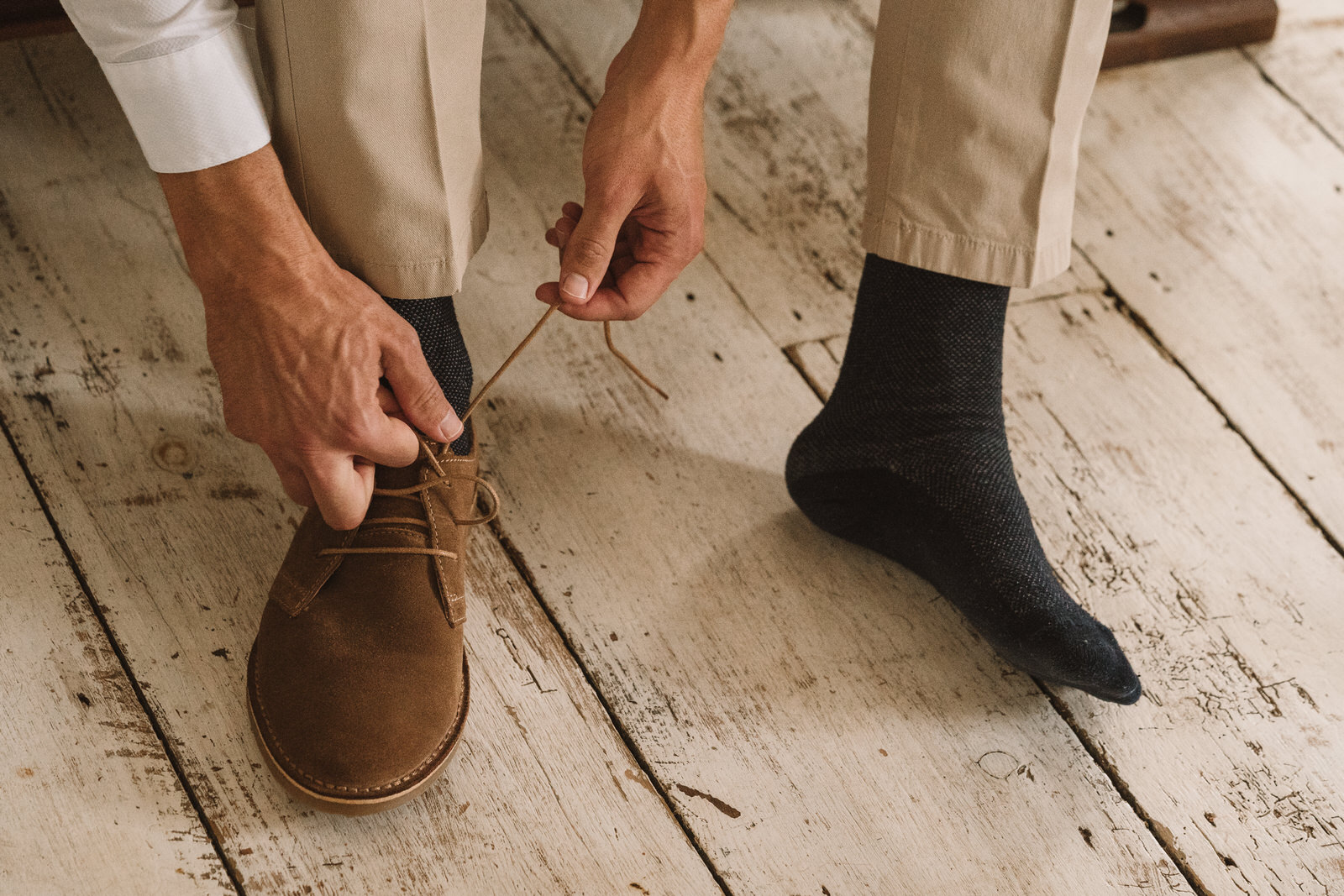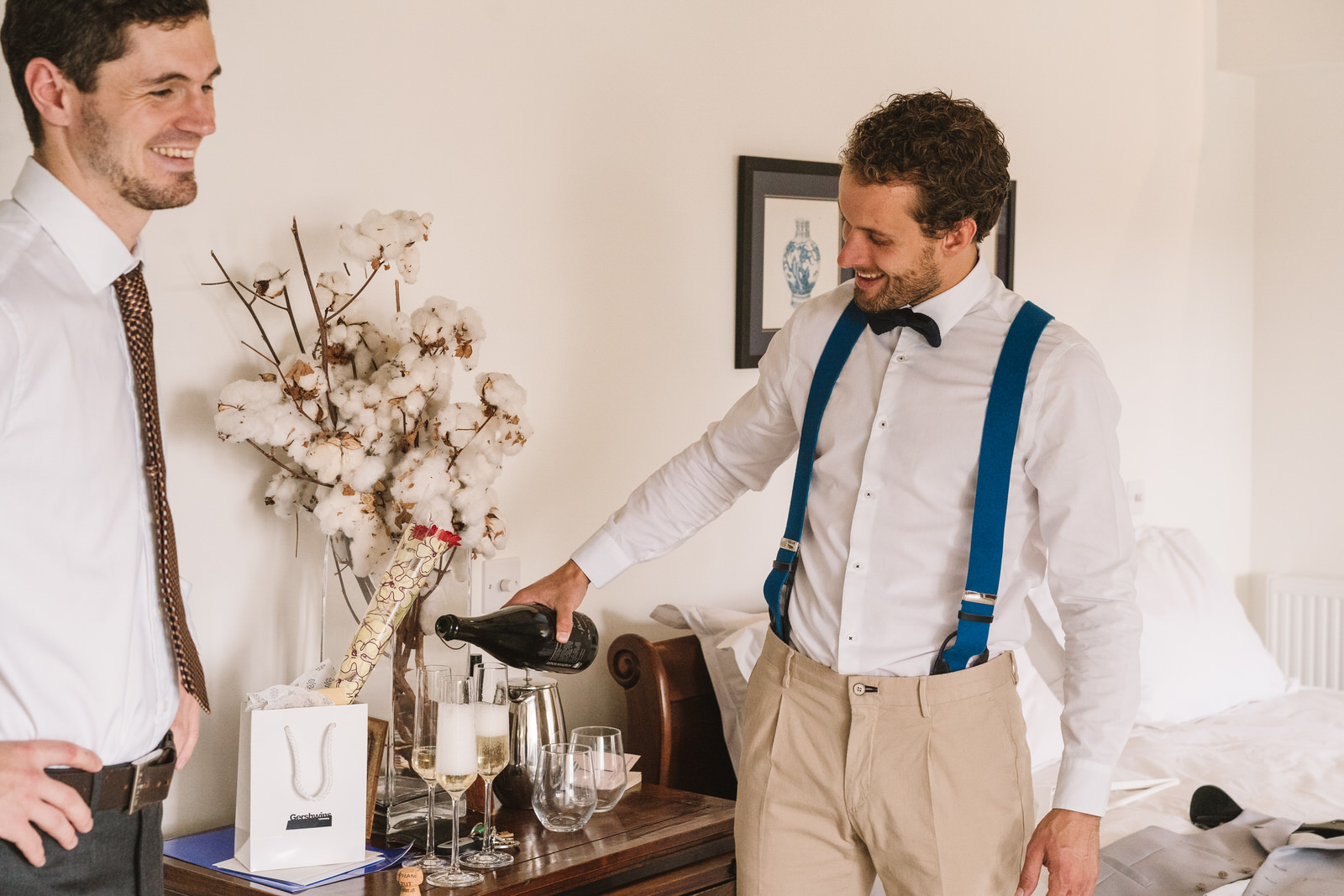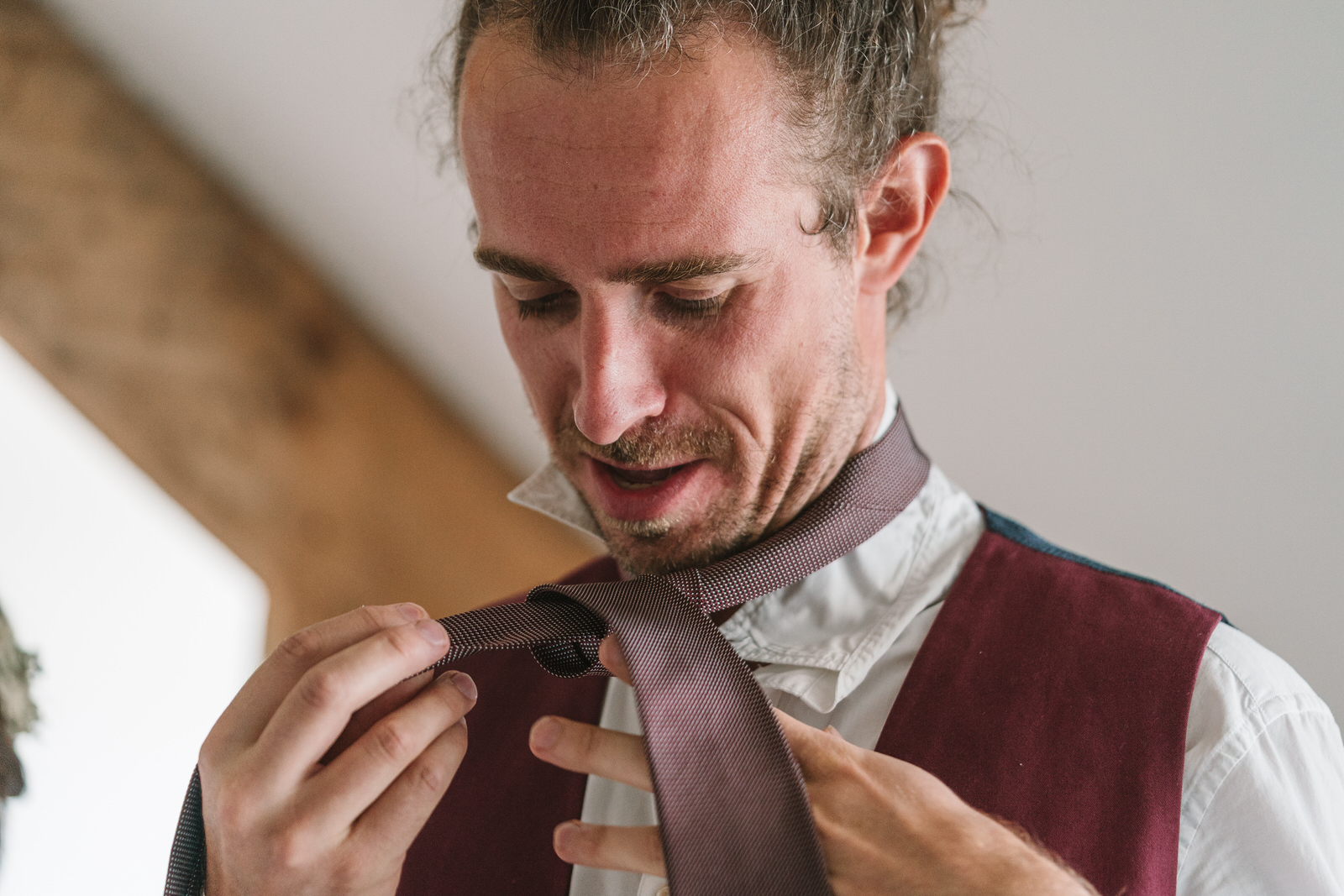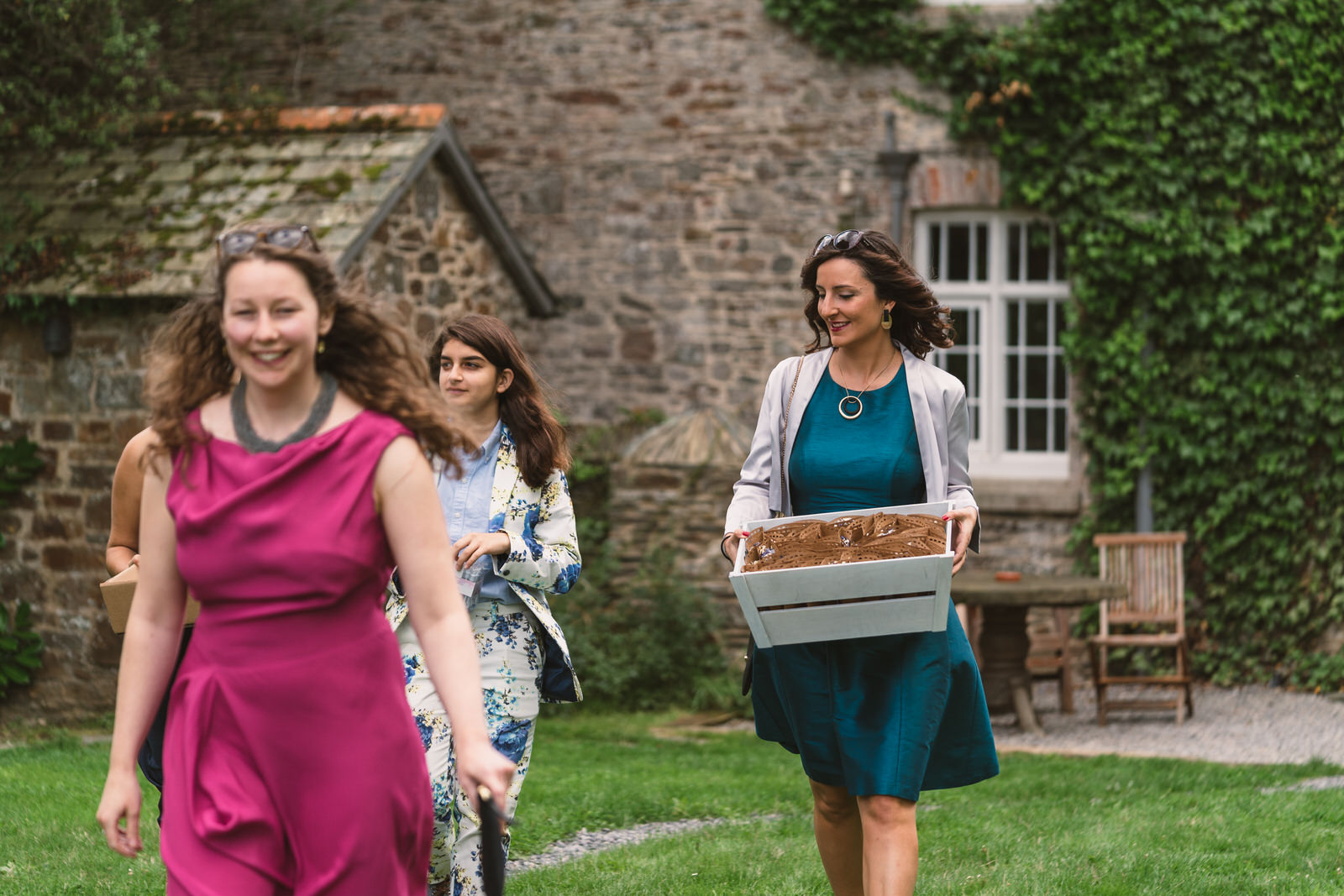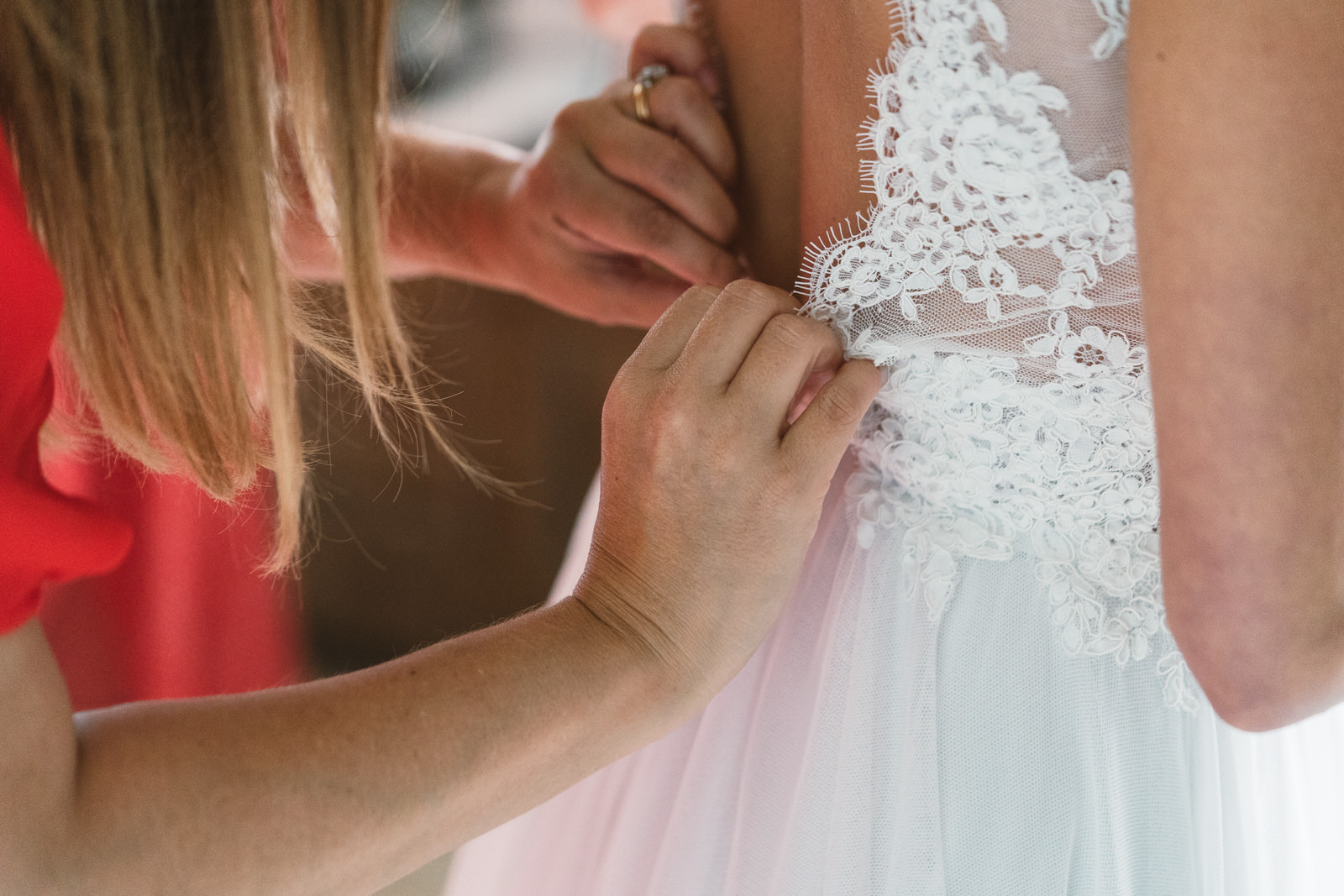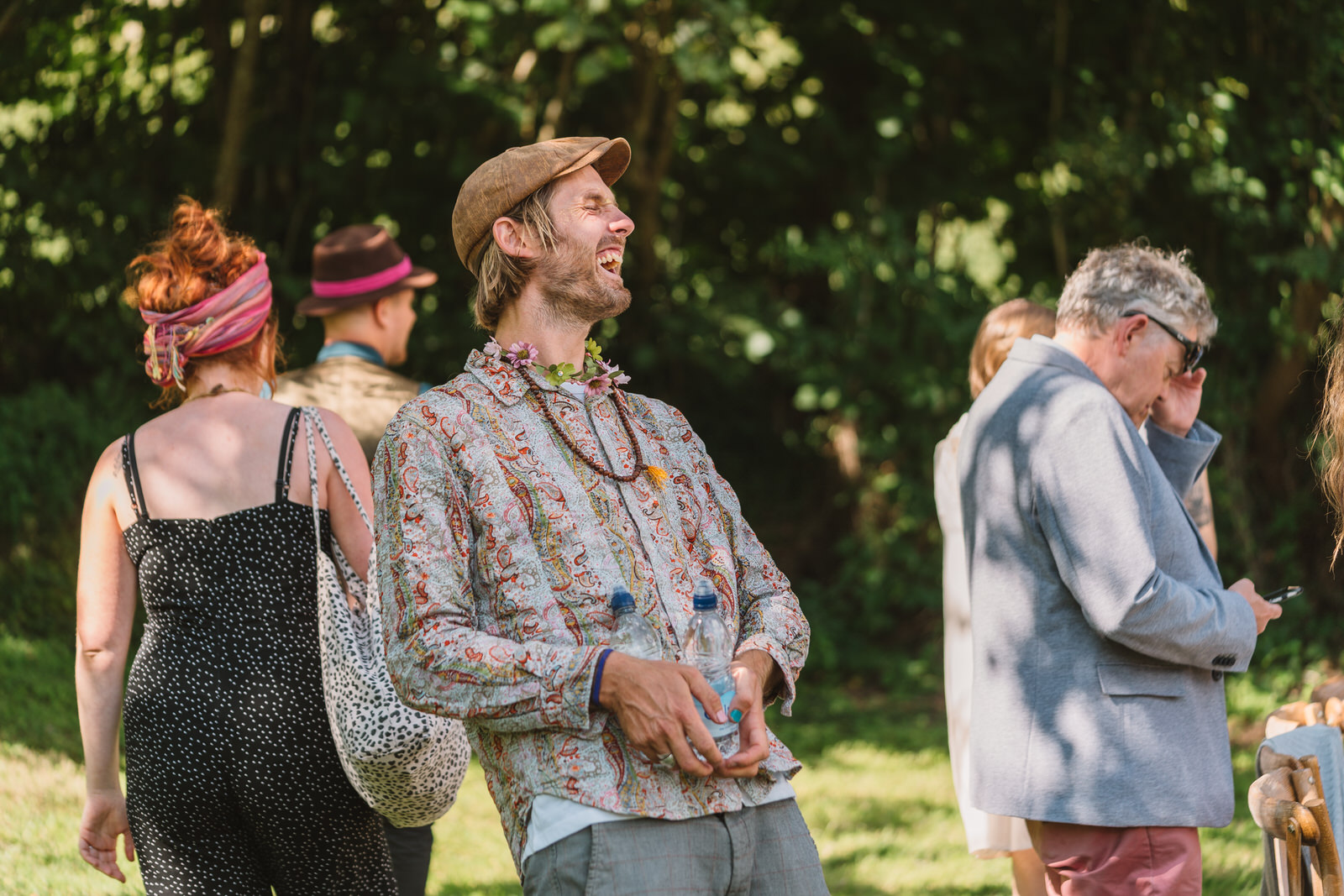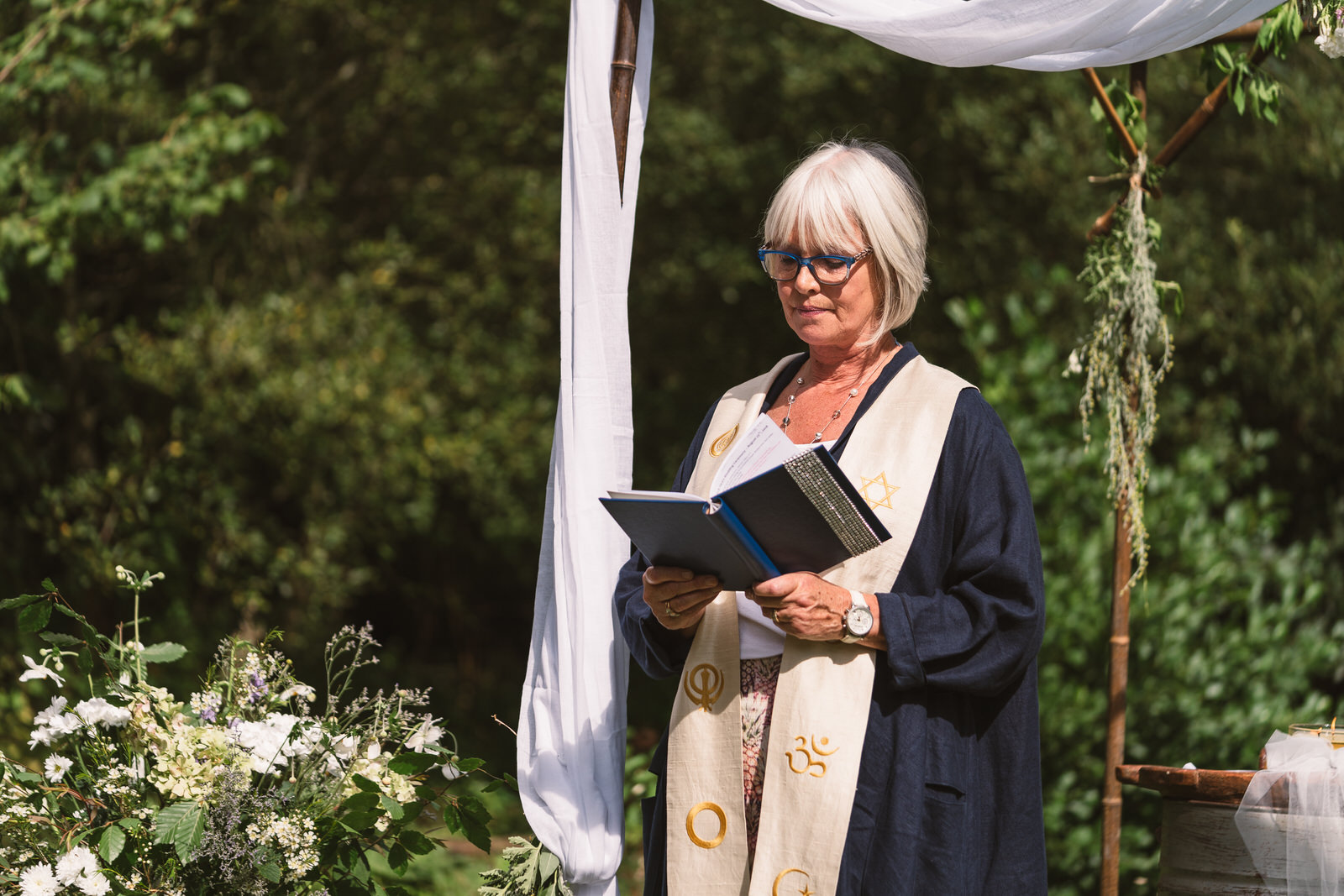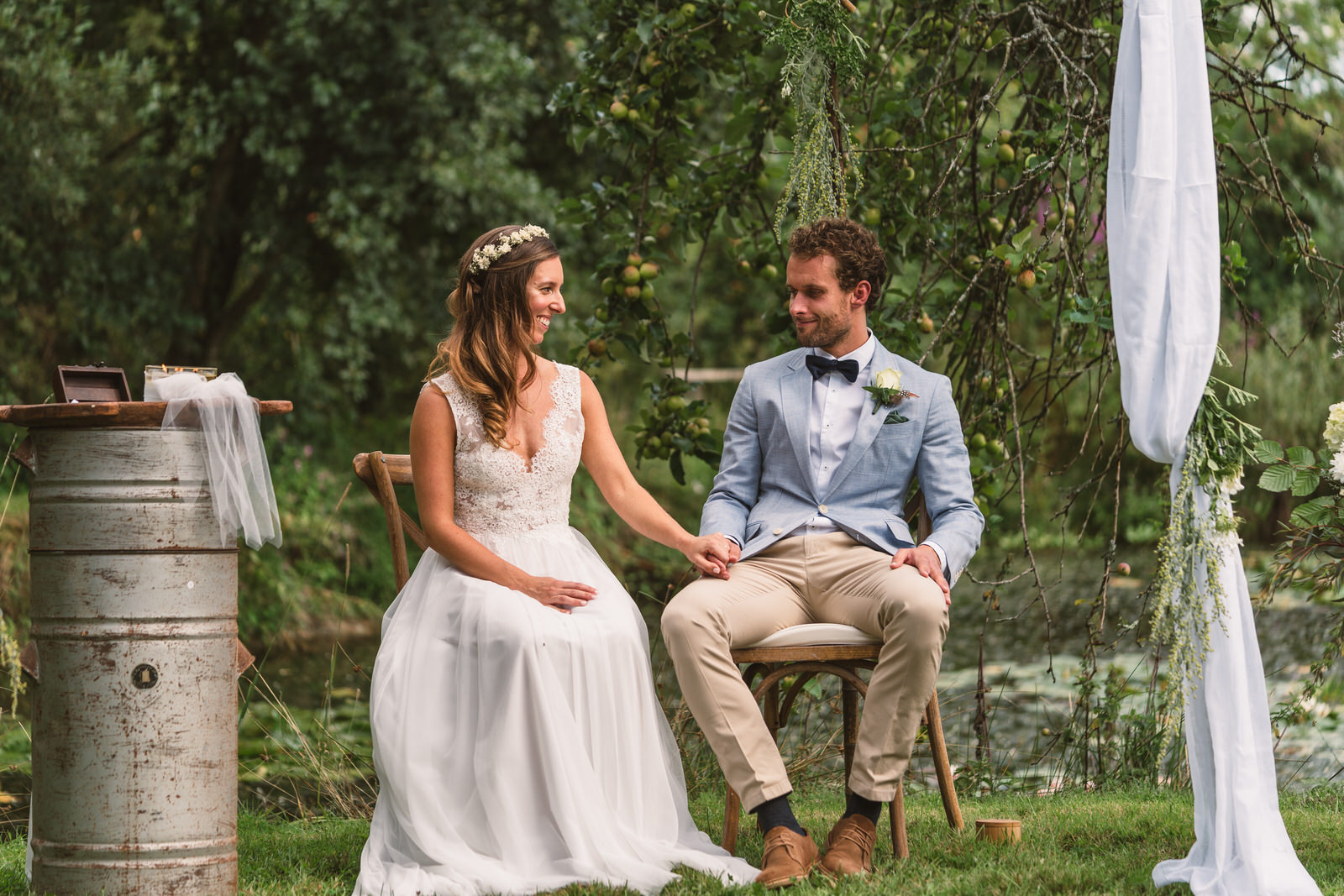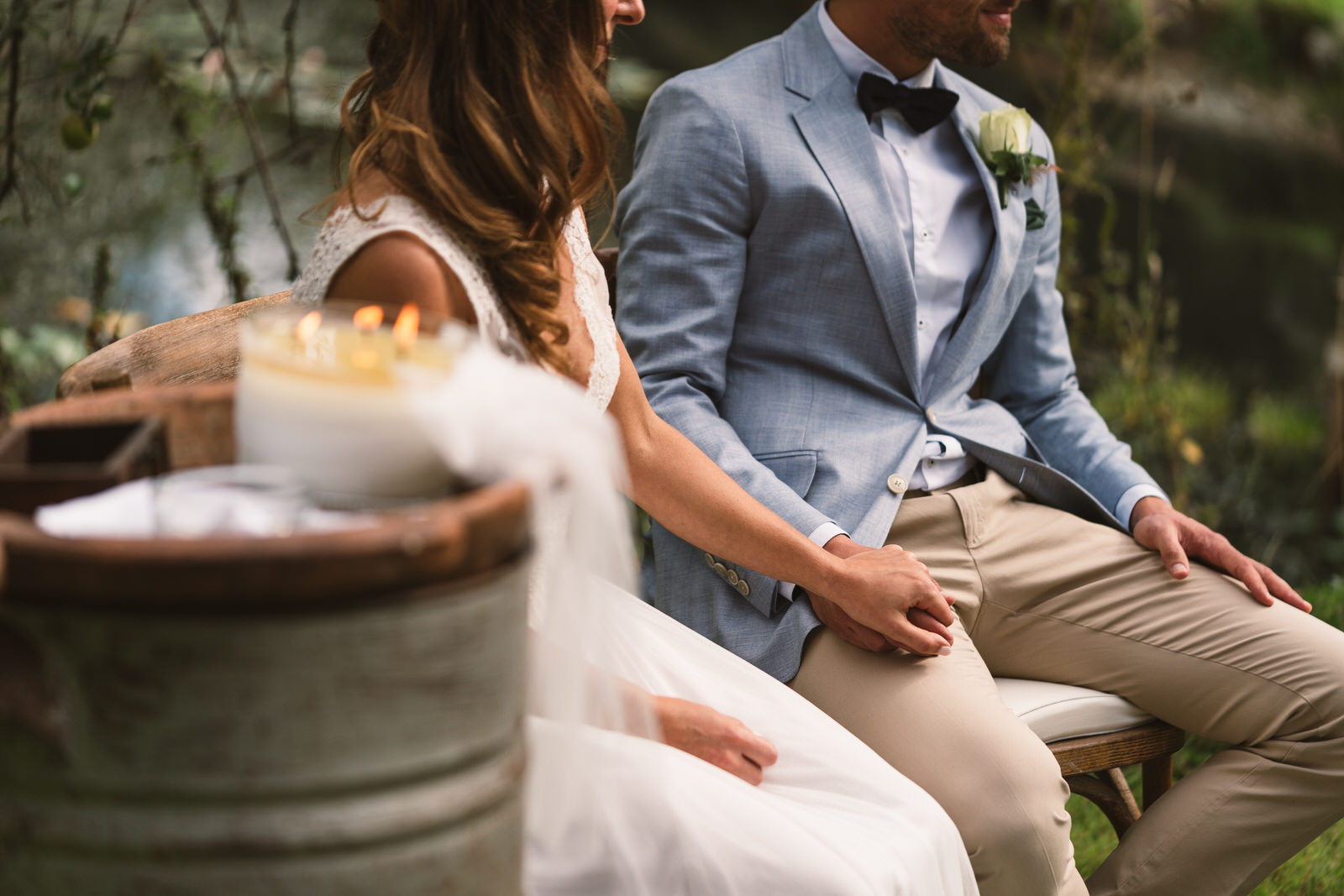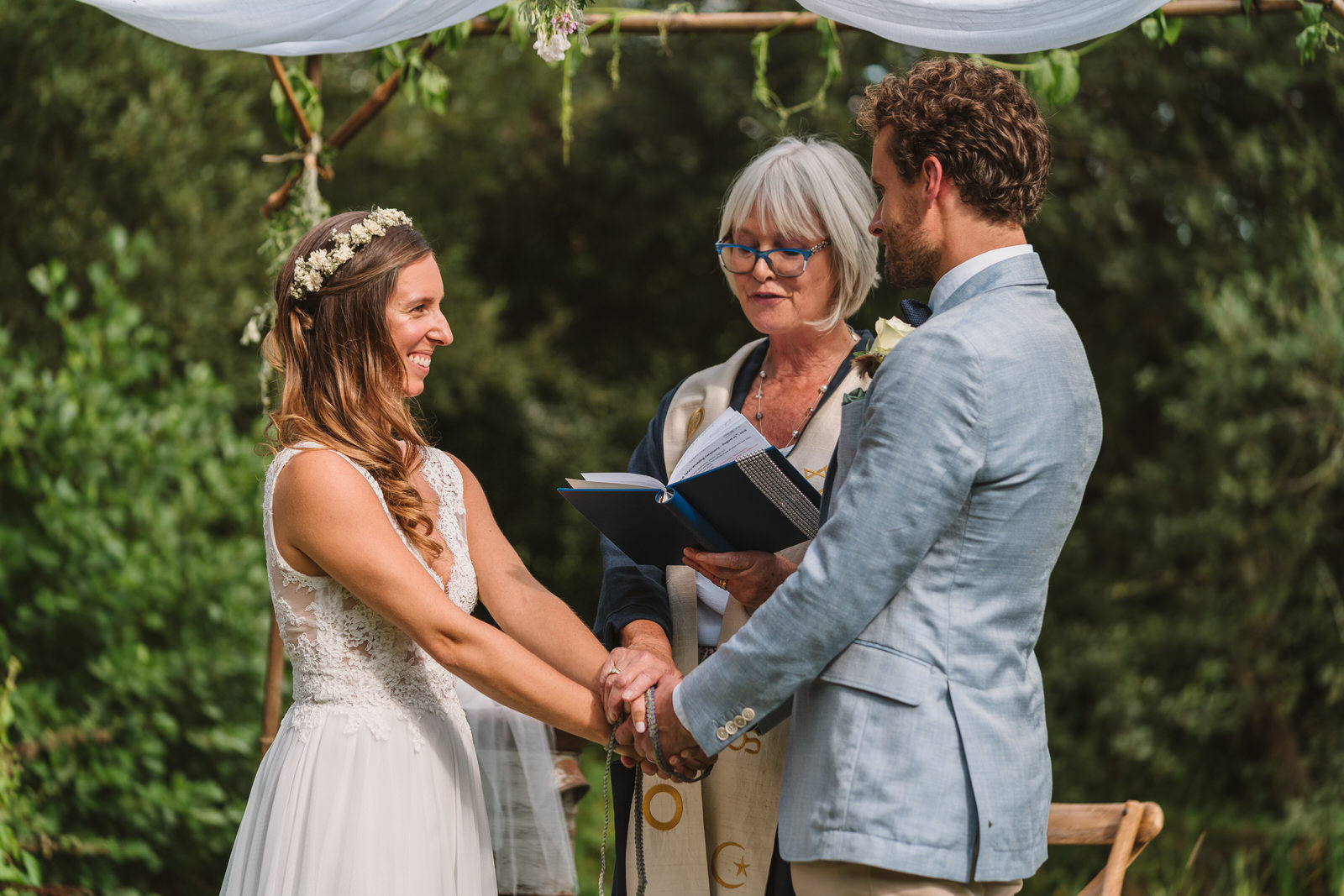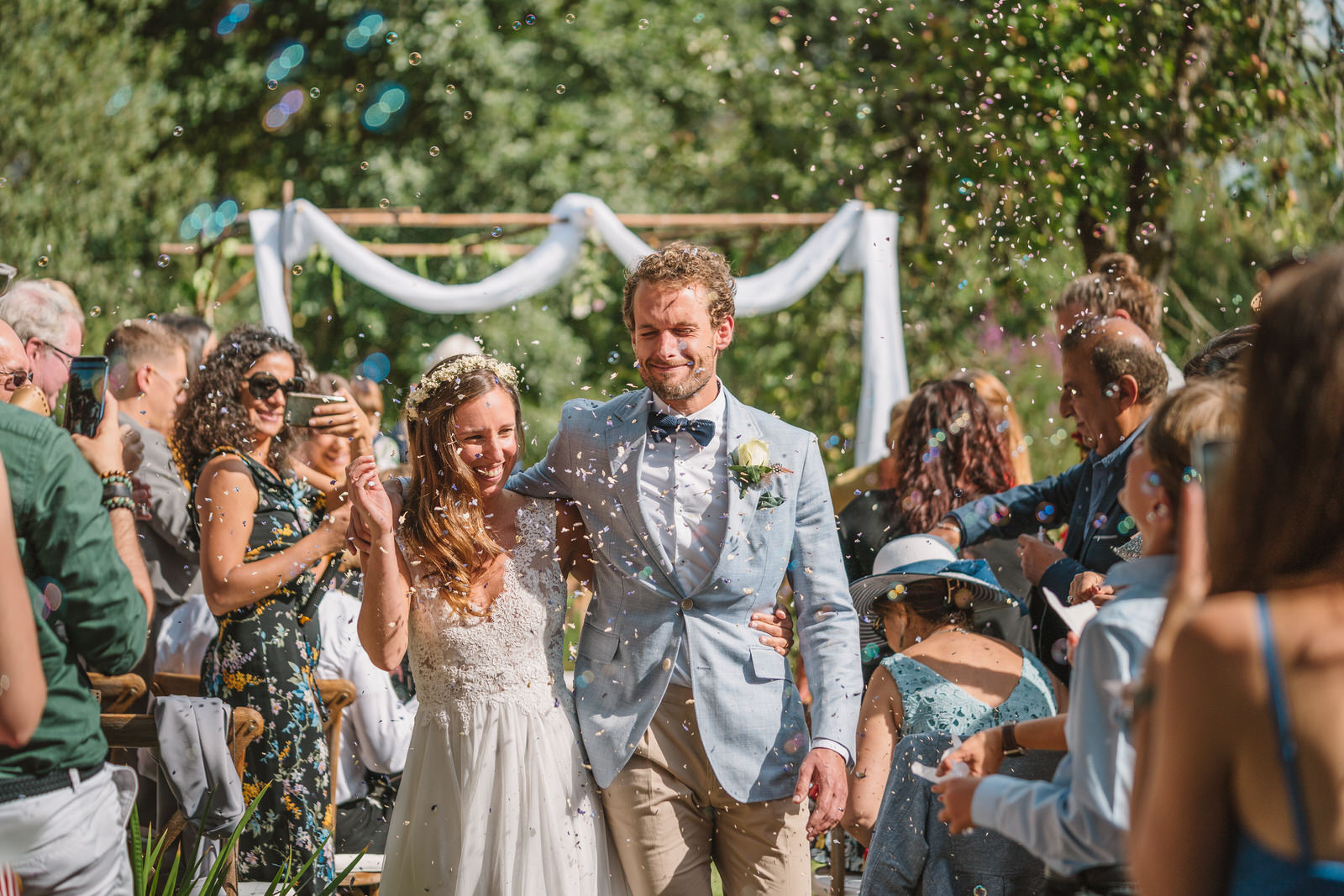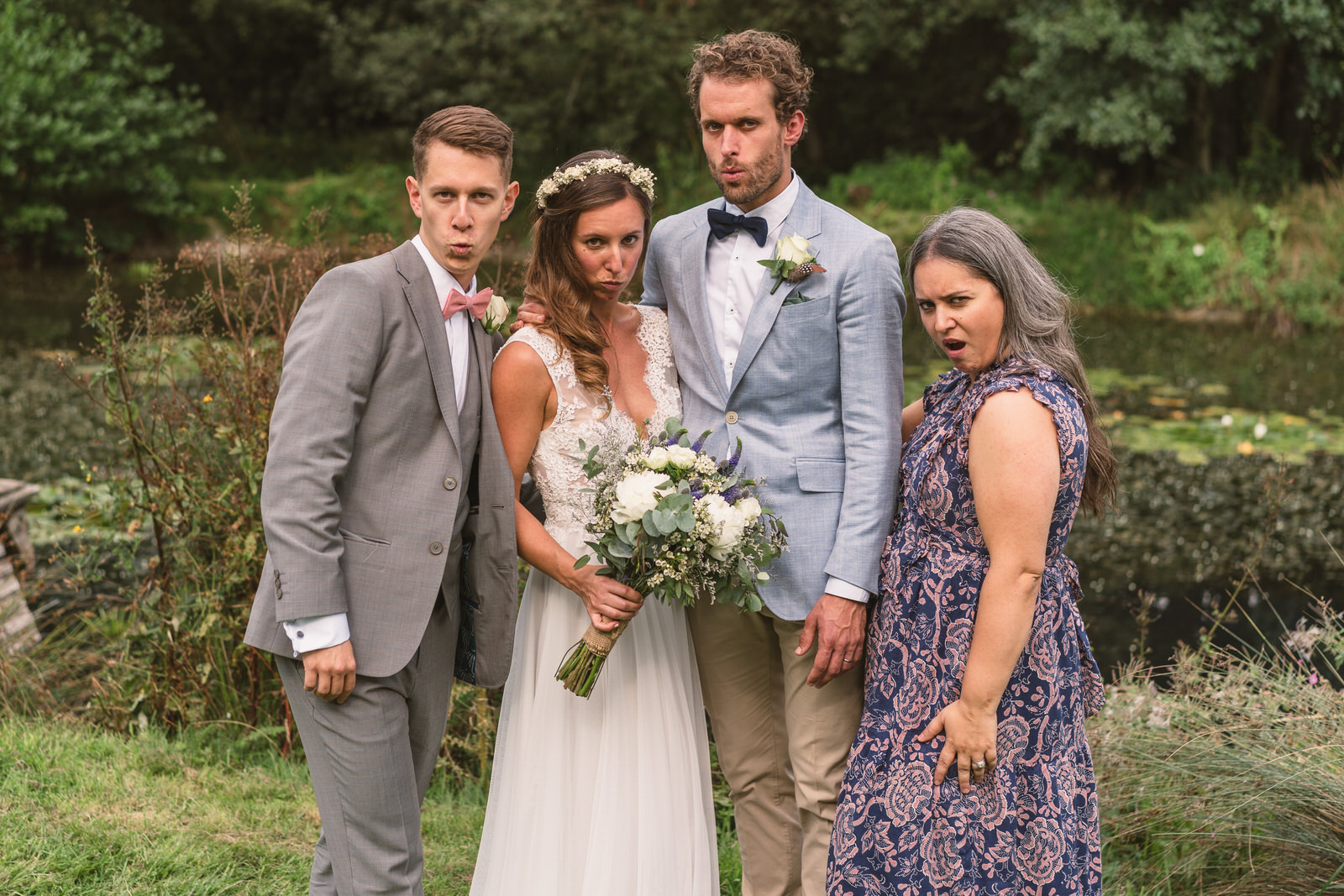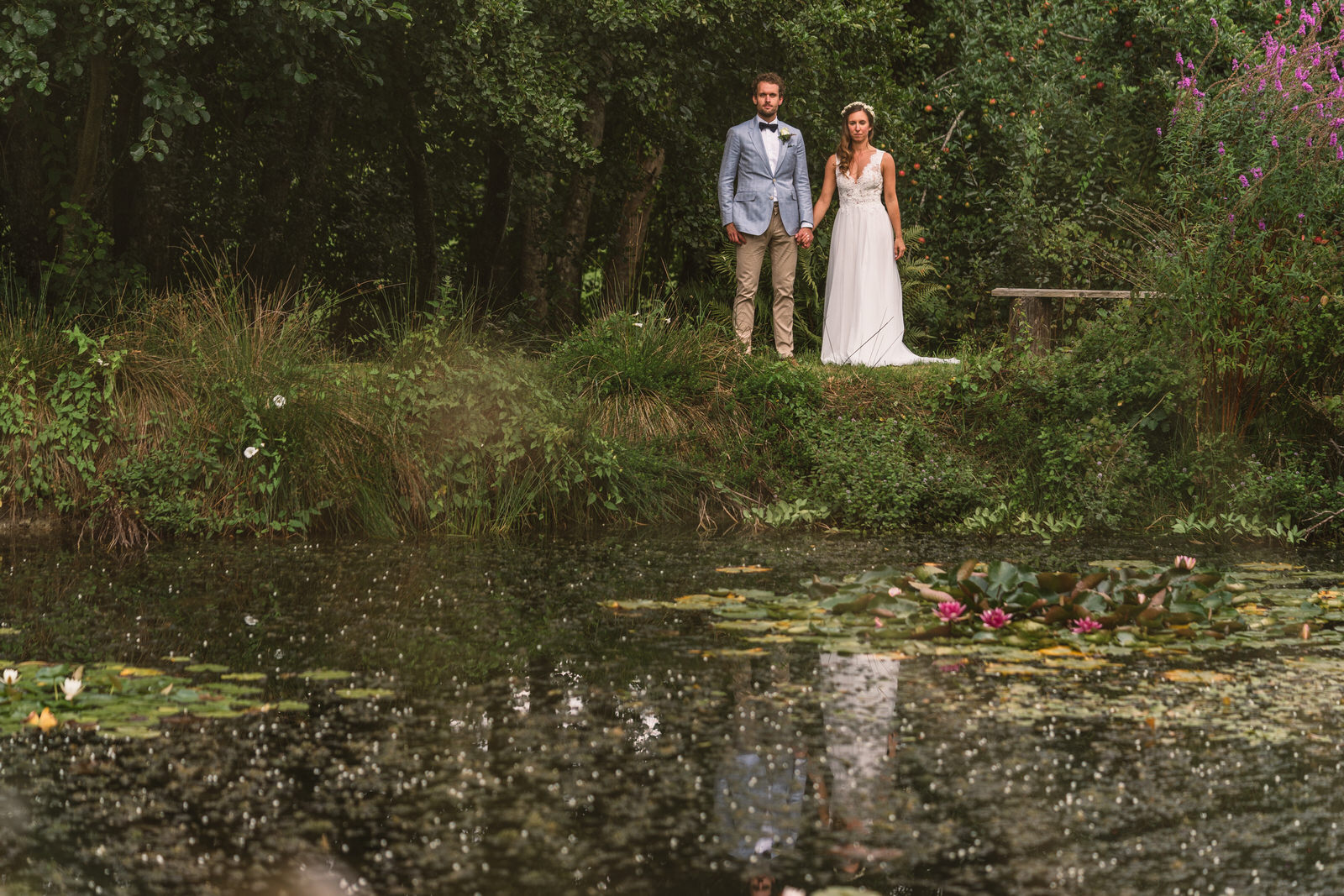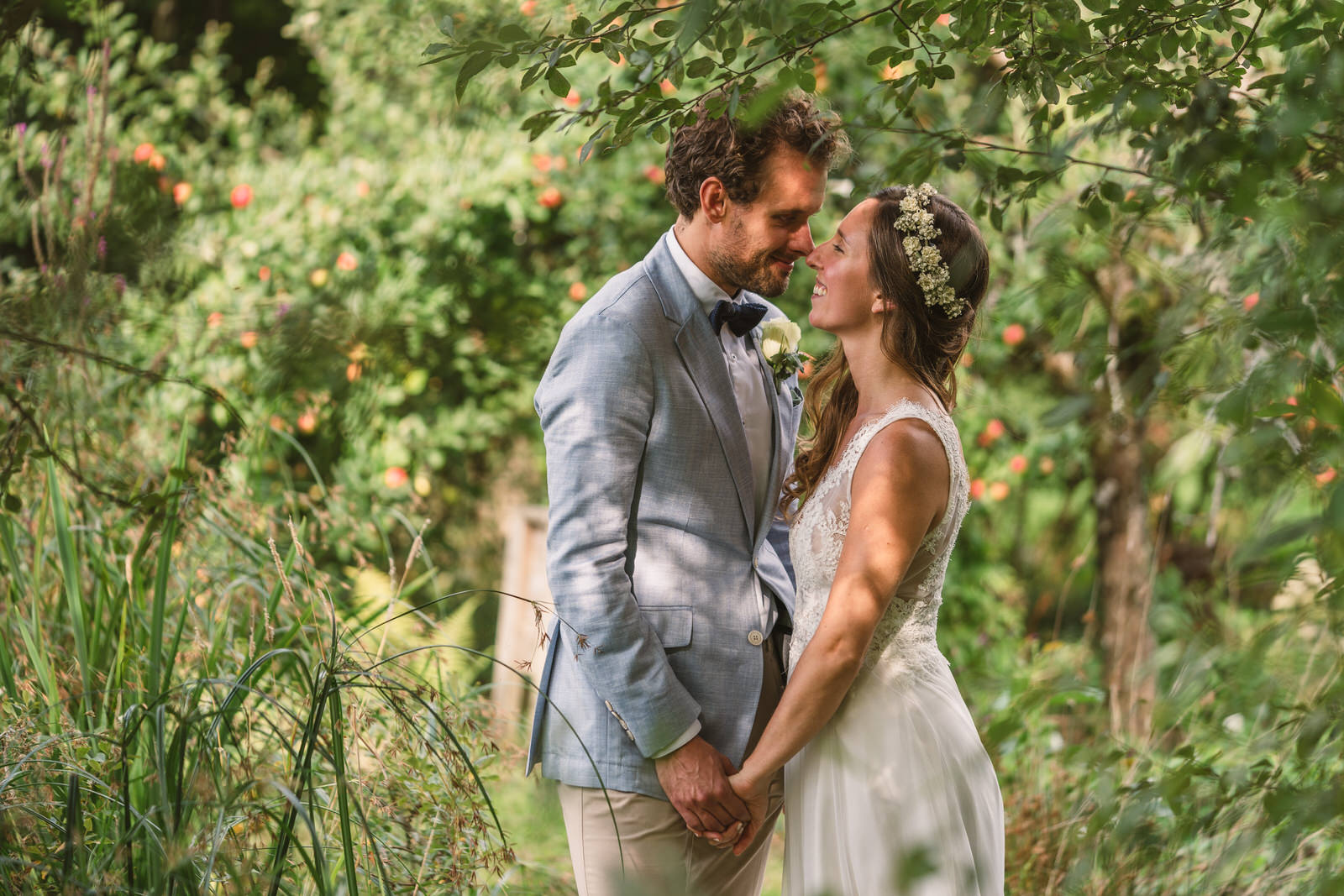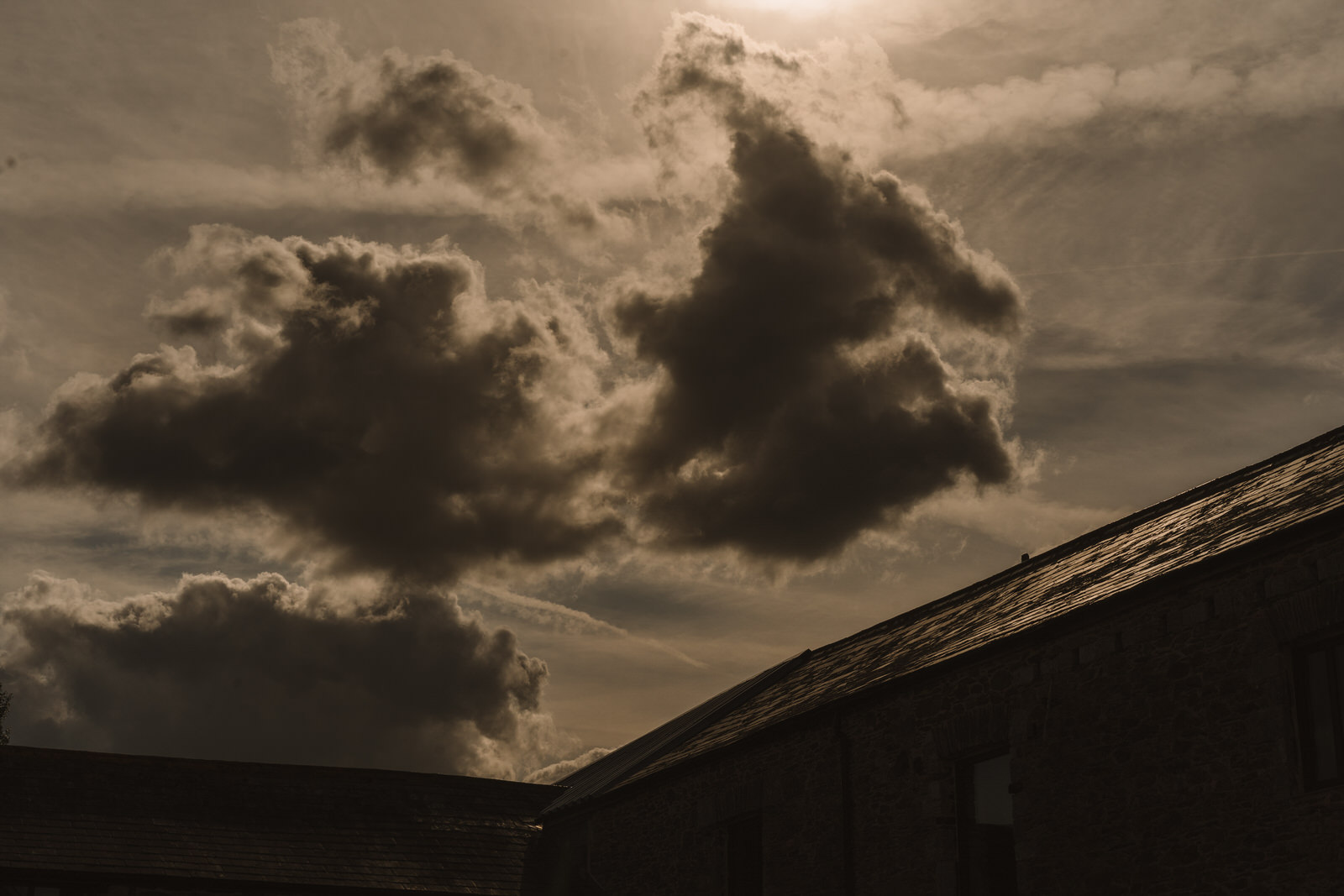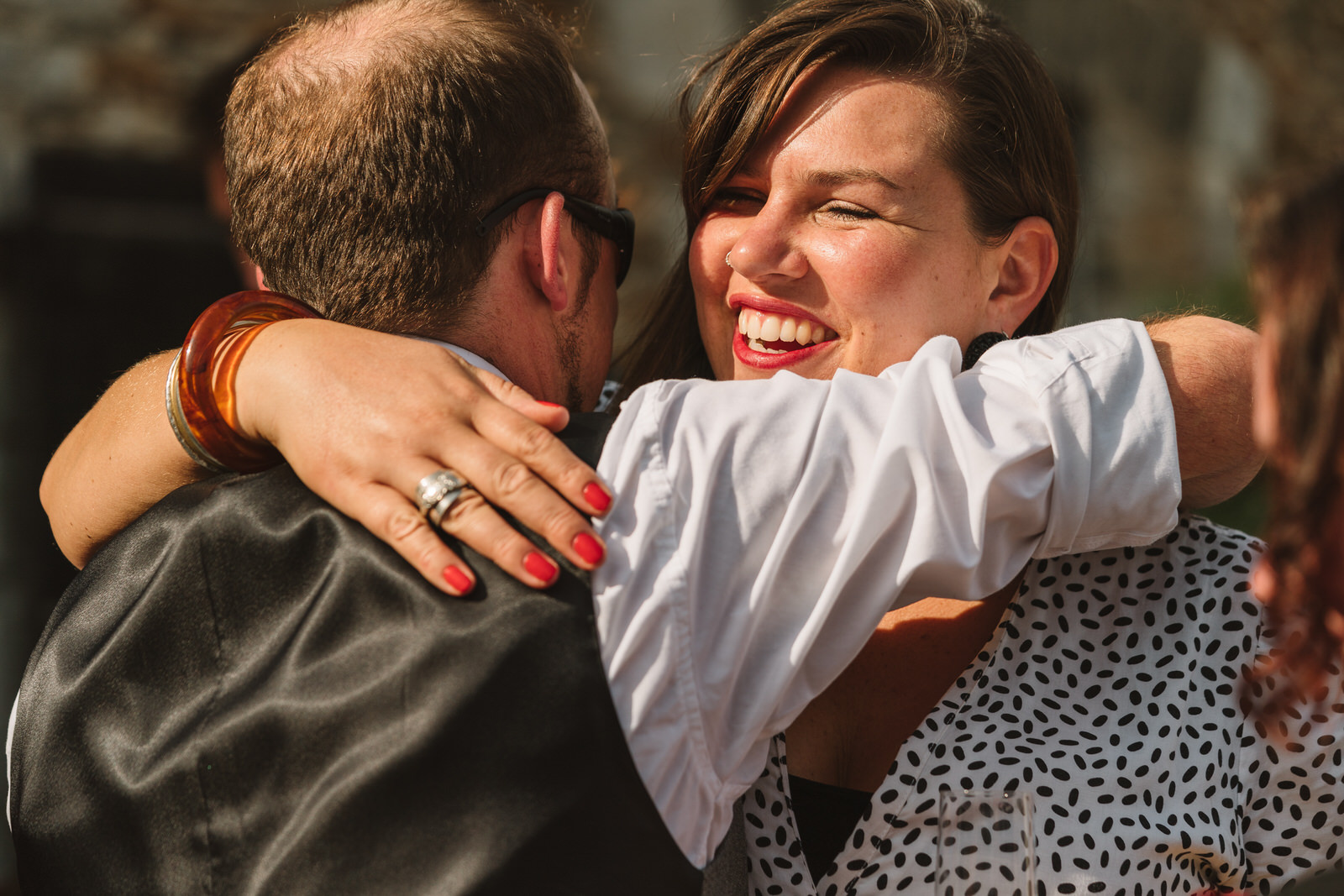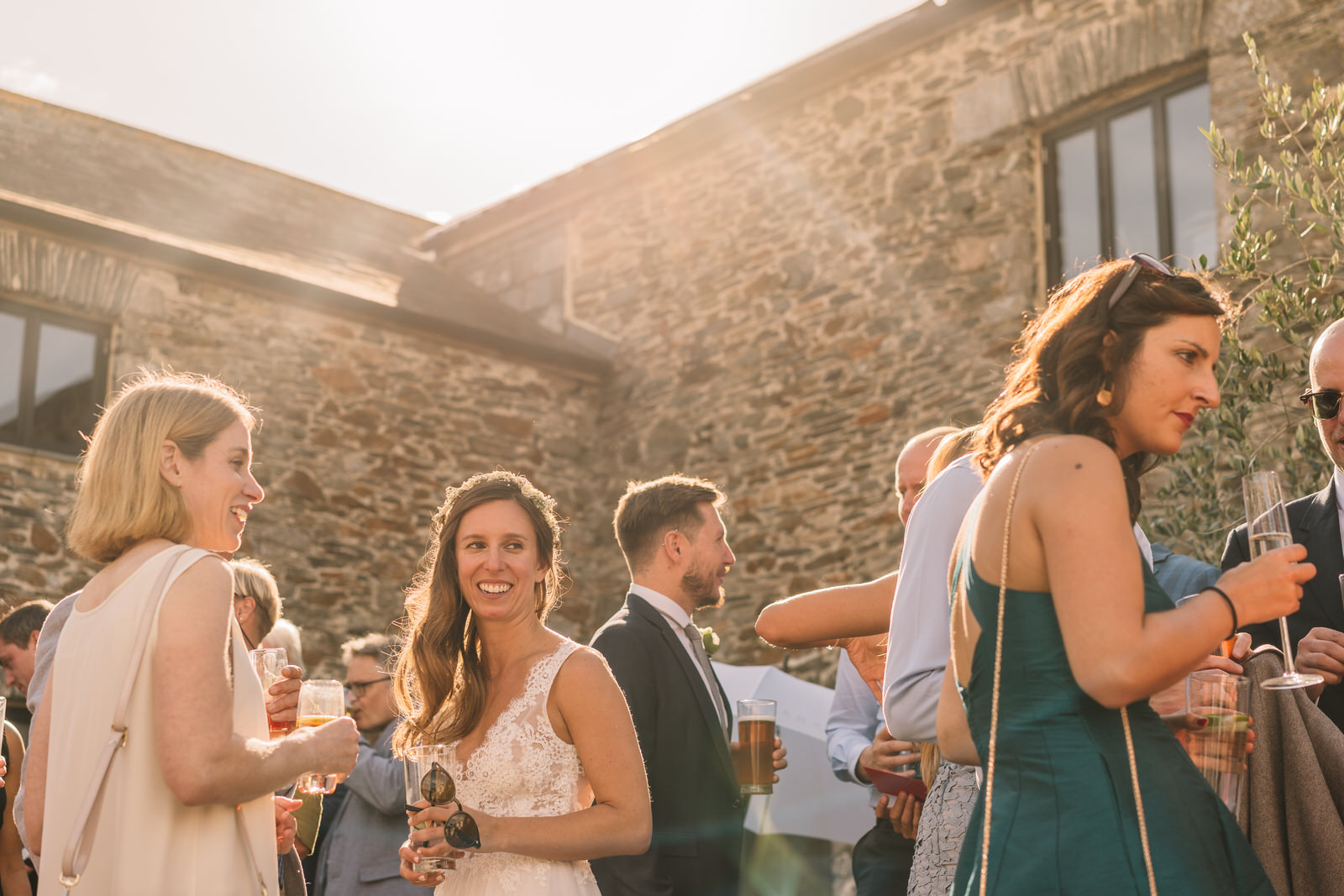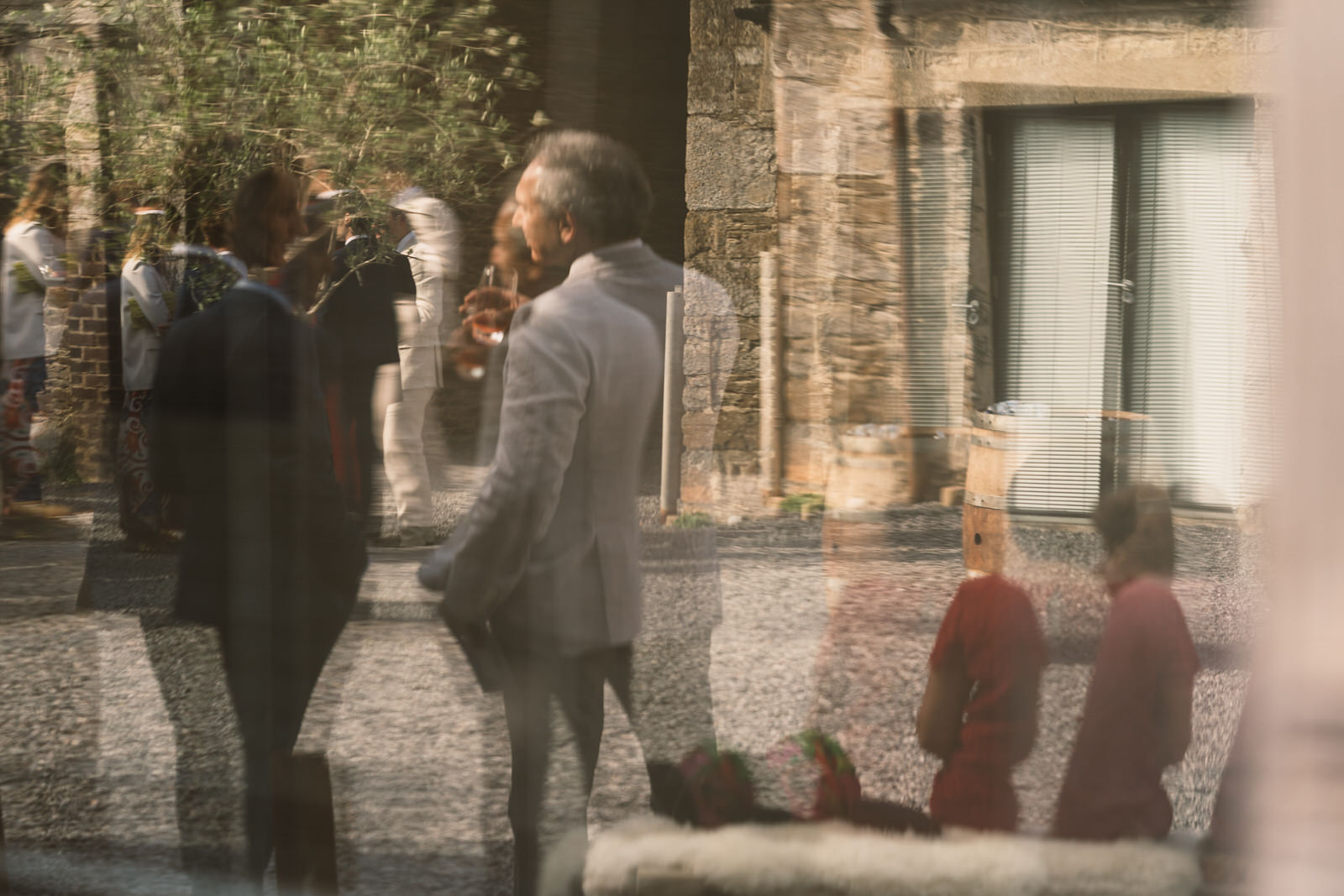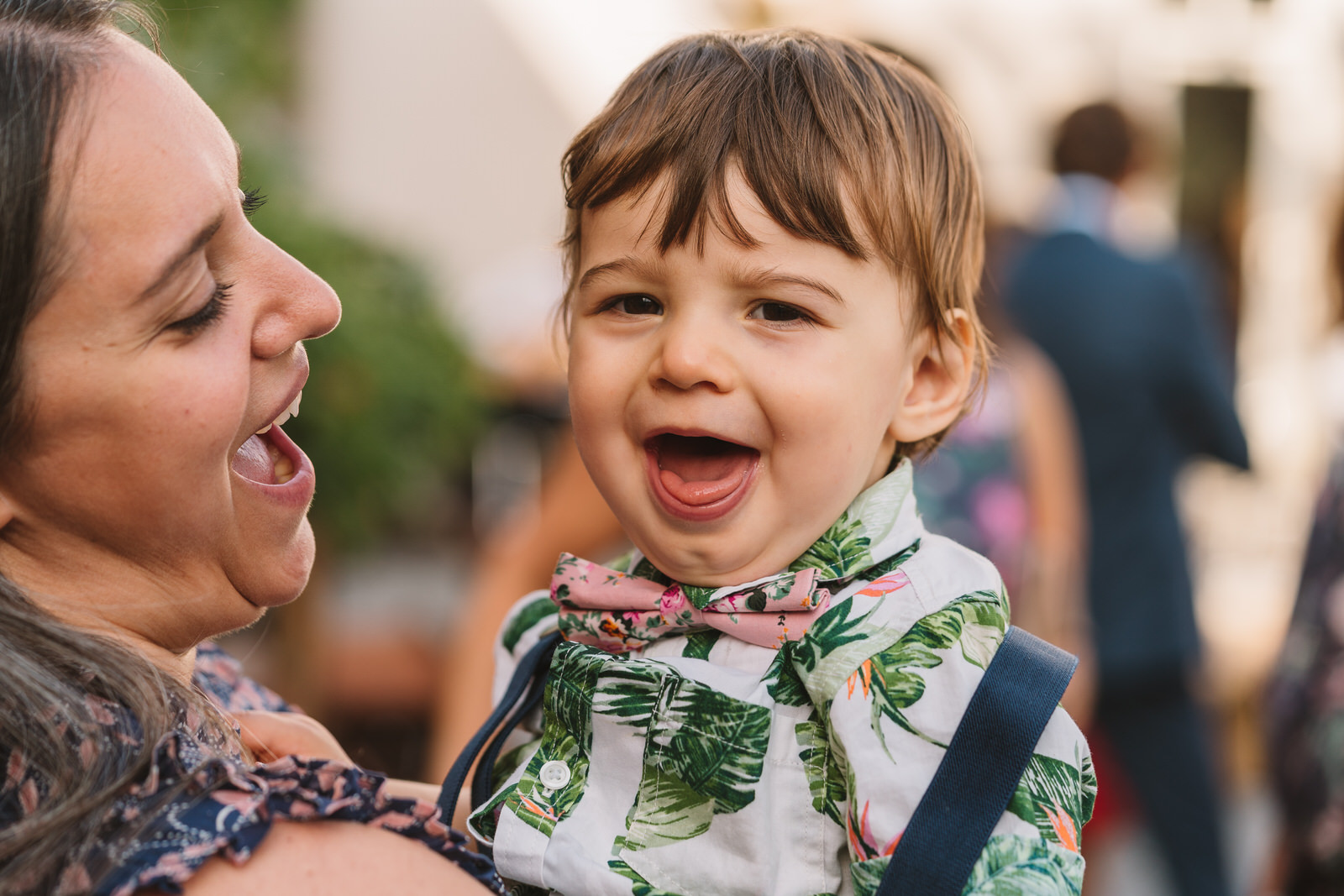 A Typical Wedding Day
Our typical wedding day; Everything below is just an example. Every wedding is different, and we love weddings that break the mould and go against the grain. (I.e., elopements, weddings in your parents' garden, destination weddings, walking to the wedding together, etc.)
Storytelling; Throughout the day, one of our favourite parts is the transition shots, which are probably the ones you'll never notice us taking. We don't get caught up in what there should be but in what catches our eye instead. The waves rolling in, the rain hitting the glass, abstract reflections and so on. Building up a story with imagery of the location, the people, the atmosphere, the smells & sounds - without even being there.
Morning Preparations
After the pre-wedding shoot, we know each other pretty well, so you know we're all relaxed when we shoot, wandering around looking for the perfect lighting situation, going easy on the cues and directions. But on the big day, there are many more people involved that may not have been around informal photographer/videographers before.
This is why we would always choose to be with you all from getting ready right through to the evening. Being there before the wedding, it gives us a chance to break the assumptions that you have to smile into camera and freeze every time you spot a camera. We're the complete opposite, just carry on like we're not there. (Although you'll know we are, I guarantee, as Jess never stops singing.)
We arrive a little earlier than necessary, generally two hours before the ceremony (plus travel to it, if it's at a separate location). This will allow your wedding parties to settle in with the cameras around, as we're all about blending in. Apart from occasionally ushering you towards natural window light, we really don't direct much at this point.
First Look / First Touch
If you've chosen a first touch or first look; this is when we'd get you ready for this. We will position you so aesthetically it looks good for us, but also so you can't see the other approaching. The touch just takes a few minutes, and the look a little longer especially if you're having a few photos together afterwards whilst the bridal parties are still getting themselves ready. Whether your couples' images happen at this point or after the ceremony, we tend to spend about 20-30 minutes on them.
Couples Portraits - Photos & Videos
The best advice we can give, is treasure this time, as it may be the only moments you get to be really close with each other in the day. Some couples need more guidance than others but as we will reiterate form your pre-shoot, the more you take control, snuggle in, have a little fun together and let go, the less we will prod you. We will always make an effort to take you away from the sights and sounds of the wedding itself, that can be to the other side of the lake outside the venue or a small drive away to a beautiful beach or clifftop. But we find by doing this, you relax a whole lot more. So we'll always try to choose a location that'll be quiet, somewhere you can feel confident and just concentrate on each other.
If there's even a hint that the sun is going to set in a pretty way or we spot a rainbow or some random patch of light... We'll ask if you fancy a couple of moments to capture something cool but there's no pressure. In fact, there's no pressure for the entire day!
Ceremony
This is what it's all about: the vows you written to say to each other, the commitment you're about to make. Beforehand, we clip a little recorder onto the groom, so the sound is crisp & clear. Aside from that, we won't interfere at all; In fact, we will barely move, so that we don't distract you from those all important moments. Our cameras shoot silently, so there's no annoying click either. We love to look out for the little gentle touches of the hands, the cheeky looks at each other, gran crying in the background, and of course, the woops and hollas as you leave hand in hand as newlyweds! A group shot list will be decided in advance. It's a chance to get a shot with your nearest & dearest whilst they're all in one place! Family photos are important but try not to get bogged down in a huge list; keep it simple and it'll feel painless.
Group / Family Shots
A group shot list will be decided in advance. It's a chance to get a shot with your nearest & dearest whilst they're all in one place!
Family photos are important but try not to get bogged down in a huge list; keep it simple and it'll feel painless.
Our go-to list:
Just with Parents

Add siblings & grandparents

Add siblings' partners & children

Just with grandparents

Just with siblings

Couples' children (if any)

Bridesmaids

Groomsmen
We repeat the shots below for both sides of the family, keeping the two of you in all the groups, nipping people in and out of shot. This list can be cut up, added to, changed or completely scrapped but for 8/10 weddings, this works!
The In-between Moments
So, when we aren't shooting the group shots, grabbing details shots of the reaction, taking your couple photos, we are wandering, mingling in and out of your guests looking for the enjoyment they are having, the candid shots, the fun moments, the 'in-between' shots as we call them.
Most guests (and yourselves probably) will never know whether we are shooting photo or video, as photos are taken in silent mode and we use all the same cameras. It's a little sneaky trick to make sure people just learn to ignore us!
Dinner / Speeches
When you sit down for dinner, we sit down. This is when we'll have our break: we back up cards, charge batteries, grab a drink and some food whilst you are too. That being said, if you choose to break up courses with speeches in-between or have some crazy surprise planned or if you just want to grab a friend for a quick shot, we're always more than happy to jump in. We're never far away.
For speeches after dinner, we'll set up tripods & recorders once the plates are cleared and we'll be ready when you are.
P.A.R.T.Y
When the DJ lights start a'flashing, normally the kids are the first to hit the dancefloor but when the first dance kicks off the party in true style, we'll hang around for a little while afterwards capturing some dance floor antics, waiting for the finger dancers to come out and show us how it's done. We'll head off before it all gets just a little bit messy…
Ideal Client
Couples with a sense of adventure, not afraid to get to kick off the Louis Vuittons and don a pair of wellies, hike up your dress and get stuck in.
Someone who loves a story written in images; the beginning, middle, end and all the storytelling transitions in-between. We'd love you to look at our imagery and visualise yourself in that situation, standing on top of the mountain, be able to feel the wind in your hair, the touch of your partner and the calmness of the situation.
Images are important: this sounds a little obvious, but we want you to feel a passion for the story of the day and relive these moments when we deliver. We will create a visual recording of your day through our perception, documenting your day as every moment unfolds into the next. We want you to want us as your photo video duo, not just because you need one. In years to come, the imagery we create will replace the memories that once were. That's a pretty big deal if you think about it, so it's very important that you understand who we are, how we operate and be willing put the ultimate trust in our decisions.
You are not afraid to embrace each other, forget the world around you and remember the reason you're there in that moment on that day, saying 'I do'.
Our clients are relaxed, not fixated on every single detail being perfect but more concerned that everyone has a drink in hand, having a good time, making memories and will remember this day always.
You are not phased if things don't quite go to plan, if the weather isn't perfect. You are able to look at the people you love around you and think, this is it, this is all I need. This, in our eyes, is perfection itself.
If this sounds like you, get in touch for a quote!